Hot on the heels of Google and Salesforce expanding their partnership into AI services, Microsoft has announced that it is releasing lots of new features for its Copilot system and bringing upgrades to Bing AI.
Much like other tech giants, Microsoft believes that AI is now starting to fundamentally change how people are relating to and benefiting from technology. After all, the company points out that users can now ask AI models for what they want in natural language and the technology is smart enough to answer, create what they're asking for or take the right course of action.
Due to this, Microsoft believes that AI is 'like having a copilot that can help users navigate tasks'. As a result, the company has been building AI-powered 'copilots' into their most used and loved products and platforms, like GitHub, Microsoft 365, Bing and Edge.
Now, according to a new press release, the company is in a position to unify these capabilities into a single experience they are calling 'Microsoft Copilot, your everyday AI companion'.
What will Copilot do?
Microsoft says that 'Copilot will uniquely incorporate the context and intelligence of the web, your work data and what you are doing in the moment on your PC to provide better assistance – with your privacy and security at the forefront. It will be a simple and seamless experience, available in Windows 11, Microsoft 365 and in our web browser with Edge and Bing.'
Copilot will work as an app or will reveal itself whenever a user needs it with a right click. Copilot is currently being rolled out in its early form as part of Microsoft's update to Windows 11 — and will be rolled out across Bing, Edge and Microsoft 365 Copilot later this autumn.
From then, Microsoft will continue to add capabilities and connections to Copilot across the company's most-used applications. Microsoft's vision remains to provide one AI companion that works across a user's whole life and provides a seamless experience.
Other new features and products unveiled by Microsoft
Copilot has captured the headlines, but Microsoft has also unveiled a number of other new products and features that the company believes will improve productivity, spark creativity and help meet the needs of its customers. For example, Microsoft has revealed that:
The new Windows 11 update contains over 150 new features. It brings the power of Copilot and new AI-powered experiences to apps like Paint, Photos, Clipchamp and more.
Bing will add support for the latest DALL.E 3 model from OpenAI. It will deliver more personalised answers based on a user's search history. Plus, a new AI-powered shopping experience, and updates to Bing Chat Enterprise, will also make Bing more mobile and visual.
Microsoft 365 Copilot will be generally available for enterprise customers on November 1st, along with Microsoft 365 Chat, a new AI assistant that will completely transform the way users work.
The company is also releasing a number of powerful new Surface devices that bring all these AI experiences to life. These are currently available for pre-order.
Let's take a look at some of these announcements in a little more detail.
What will the new Windows 11 updates deliver?
In total, the most recent Windows 11 update, which was officially released last week, includes over 150 new features. Most notably, the latest update brings the power of Copilot to the PC. Microsoft believes that these changes will make Windows the destination for the best AI experiences.
The new update, which went live on September 26th, will empower users to create new designs faster and complete complex tasks with ease. To enable this, AI has been embedded into a number of Microsoft's products, including Paint, Photos, Snipping Tool, Clipchamp and Notepad, among others.
What's new with Bing and Edge?
Microsoft rather boldly claims that Bing and Edge are 'redefining how we interact with the web'. In order to make this the case, Microsoft is launching a suite of new features in Bing and Edge that will be powered by the latest models.
Now, a user's chat history will inform their results, and Copilot will launch in Microsoft Shopping. Microsoft says Copilot will help users find what they're looking for more quickly. It will also help them save money.
Added to this, the company also claims that users will soon be able to use a photo or a saved image as the starting point for a shopping experience, so watch this space closely.
On top of this, the DALL.E 3 model from OpenAI will also become available in Bing Image Creator. This will allow users to create more beautiful designs and better renderings for details like fingers and eyes.
Plus, the model also has a better understanding of what a user is asking for, which results in delivering more accurate images. Additionally, the company is also integrating Microsoft Designer directly into Bing to make editing creations even easier.
Finally, Bing Chat Enterprise will also become available in the Microsoft Edge mobile app. The company is also bringing support for multimodal visual search and Image Creator to Bing Chat Enterprise.
What will happen when Microsoft 365 Copilot becomes generally available?
Microsoft 365 Copilot will be generally available for enterprise customers on November 1st. Prior to this release, Microsoft has introduced a new, hero experience in Microsoft 365 Copilot: Microsoft 365 Chat. This promises to revolutionise the way many people work.
Formerly known as Business Chat, Microsoft 365 Chat combs across a user's entire universe of data, including their emails, meetings, chats, documents and more.
Like an assistant, it has a deep understanding of each user, their job, their priorities and their business goals. As a result, it goes far beyond simple questions and answers to give each user a headstart on some of their most complex or tedious tasks — whether that's writing a strategy document, booking a business trip or catching up on emails.
Microsoft believes that on any given workday, the company's heaviest users:
Search for what they need 18 times
Receive over 250 Outlook emails
Send or read nearly 150 Teams chats
Use 11 apps per day to get work done
Microsoft claims that 365 Chat will 'tame the complexity, eliminate the drudgery and help people reclaim work time'.
To help boost productivity even further, Microsoft is also expanding the capabilities of Designer, which will help users quickly and easily create stunning visuals, social media posts, invitations and more using cutting-edge AI.
With the help of AI, users will be able to extend images beyond their borders, add new objects and backgrounds or erase unwanted objects. Dall.E 3 will also soon power the image generation experience in Designer, making it easy for users to add original, higher quality images to designs in seconds.
What's happening with Microsoft's new Surface devices?
Finally, Microsoft has also introduced a number of new Surface devices, which are now available for pre-order. These include the new Surface Laptop Studio 2, the Surface Laptop Go 3 and the Surface Hub 3. Microsoft says these devices will be at the forefront of device performance and processor technology. They will also help bring all of these new AI experiences to life.
All of Microsoft's new devices are now available to pre-order.
Why does this matter?
These announcements from Microsoft are significant. This is because they show us that the company is fully committed to AI and its Copilot system. In fact, Microsoft now openly states that the company is aiming to be 'the place where powerful, useful AI experiences come together – simply, securely and responsibly – into the products you use most.'
What's particularly intriguing about Microsoft's latest announcement is how the company is embedding AI functionality within its entire suite of products and services, including everything from Windows 11 and Microsoft 365 to Bing and Edge. This will create a harmonious and synchronised experience for users that is largely unmatched.
As a result, it's clear that Microsoft is hoping to create best-in-class experiences. In their plans, Windows 11 will become the top destination for AI-led experiences that will empower people at work or school, while Microsoft 365 will become the most trusted productivity suite on the planet​ and Bing and Edge will become the most innovative search engine and browser available​.
Whether or not this becomes the case remains to be seen, but AI is undoubtedly now becoming part of everyday life and Microsoft is promising to become a pioneer in this space. If the company's products and new releases are successful, they could change the way we work and the way we relate to and benefit from technologies like AI. From a productivity and speed point of view in particular, the power offered by Copilot and Microsoft 365 Chat could be unmatched.
But, as recent releases from the company have shown, Google is also claiming to be 'all in' on AI. With such tough competition and two tech powerhouses now pouring seemingly endless pots of money into AI advancement, it will be interesting to see who emerges on top.
Tom Brook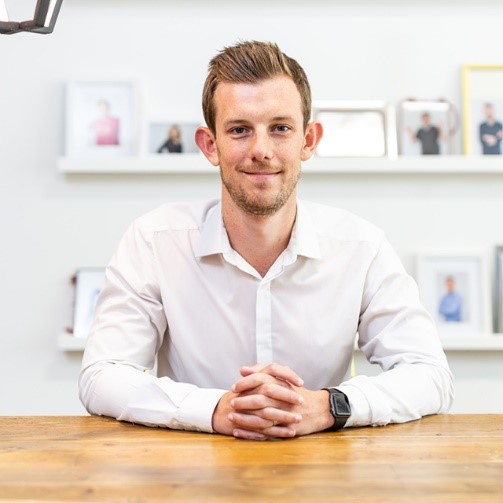 Tom is a freelance copywriter and content strategist with more than 10 years' experience in the digital marketing industry. During his career, he's worked at one of the largest digital marketing agencies in the UK and has provided work for some of the UK's biggest brands on a freelance basis.
When he's not crafting content, Tom's obsessed with all things sport, particularly football, cricket, golf and F1.