At Google Cloud Next '23, the tech giant's first in-person Google Cloud Next event since 2019, generative AI dominated discussions and presentations.
From Sundar Pichai's and Thomas Kurian's keynotes to the many breakout and partner-led sessions at the event, the San Francisco-based conference focused almost entirely on generative AI and Google's plans for the future.
At present, Google believes that the key investments the company has made in generative AI will help pull its cloud-based platform ahead of those offered by competitors. Now, it wants to showcase why.
Due to this, at the conference, many of Google's speakers were particularly keen to emphasise how AI can help businesses, governments and users from all backgrounds. The generative AI and cloud-based technologies discussed and unveiled included:
AI-Optimised Infrastructure: Google believes that this is the most advanced AI-optimised infrastructure for companies to train and serve models
Vertex AI: Users can now create custom models and build custom Search and Conversation apps with enterprise data
Duet AI: This always-on AI collaborator is deeply integrated in Google Workspace and Google Cloud

Duet AI in Workspace gives users writing help, spreadsheet support, project management help, note taking capabilities and creative design support. It is now generally available
Duet AI in Google Cloud collaborates like an expert coder, a software reliability engineer, a database pro, an expert data analyst, and a cybersecurity adviser. Google is currently expanding its preview and the technology will be generally available later this year
Added to this, the company also made many more significant announcements across Developer Tools, Data, Security, Sustainability and their cloud ecosystem.
Why does this matter?
Google's revelations at Cloud Next '23 are important because they show us what the biggest player in the tech space has in the pipeline for the next 12 months and beyond.
The conference has shown us that the battle between providers who offer different cloud storage platforms will likely be won by the one who offers the best AI integration.
While once seen as the technology of the future, it's clear that businesses of all shapes and sizes must currently be exploring the capabilities offered by cloud computing and AI-enabled platforms. This is because generative AI can make the digital transformation process far simpler for companies, handling the manual part of the migration and reducing ongoing admin time.
In particular, many businesses will be interested in the capabilities offered by Duet AI, which has the ability to substantially reduce admin time, eliminate human error and improve processes.
From a marketing perspective, it's clear that cloud-based working with the help of Duet AI will substantially reduce admin time and the time spent completing manual processes. This means marketers and SEOs will be able to spend longer deploying their expertise and developing more detailed and more intuitive strategies for their clients, rather than spending hours on data entry.
cover image courtesy of Google
Tom Brook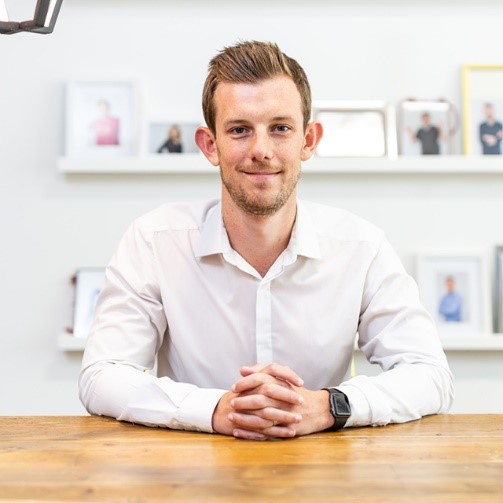 Tom is a freelance copywriter and content strategist with more than 10 years' experience in the digital marketing industry. During his career, he's worked at one of the largest digital marketing agencies in the UK and has provided work for some of the UK's biggest brands on a freelance basis.
When he's not crafting content, Tom's obsessed with all things sport, particularly football, cricket, golf and F1.