Google's Search Generative Experience (SGE) is expanding its reach to more than 120 new countries and territories, marking its largest international expansion. SGE, powered by generative AI, aims to enhance search experiences by providing AI-powered overviews that compile the most helpful and relevant information for user queries.
The expansion includes support for four new languages: Spanish, Portuguese, Korean, and Indonesian. Users in countries like Mexico, Brazil, South Korea, Indonesia, Nigeria, Kenya, and South Africa can now benefit from generative AI in their preferred languages.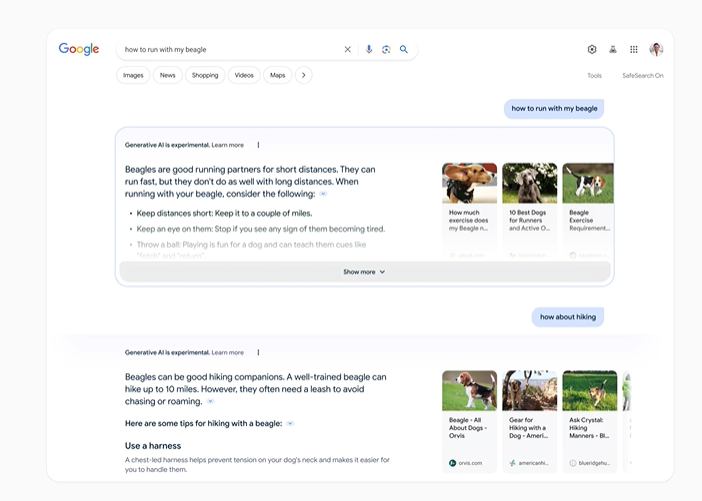 The generative AI in Search has already proven successful in the United States, India, and Japan, receiving positive feedback for its ability to address complex questions that users might not typically think to search. The expansion is part of Google's effort to make generative AI more widely accessible.
Additionally, Google is introducing upgrades to SGE, starting in the U.S., to make the experience more interactive. These upgrades include easier follow-up questions, AI-powered translation assistance, and enhanced definitions for topics such as coding.
Users will now be able to ask follow-up questions directly from the search results page, providing a more natural and intuitive way to seek information. The feature allows users to see their prior questions and search results, along with dedicated ad slots throughout the page.
For translation assistance, generative AI in Search will underline terms that could have multiple meanings, helping users avoid ambiguity when translating phrases. This capability will be initially available in the United States for English-to-Spanish translations, with plans to expand to more countries and languages.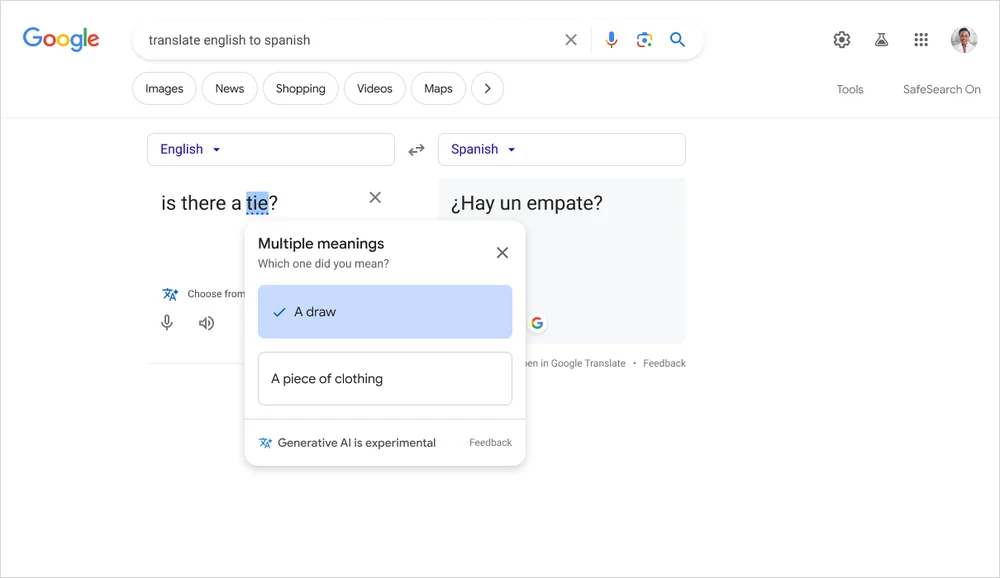 images: courtesy of Google
Why is this important?
Google is far down the AI road already and this latest announcement on SGE expansion is the latest in its expansion of AI-adopted services. Furthermore, the interactive definitions feature, initially introduced for educational topics, is being extended to coding and health information. Users can hover over highlighted words to preview their definitions or view related images.
This update is rolling out over the next month in English in the United States, with plans for more countries and languages in the future.
Author spike.digital