Meta has announced that it will offer many European users the choice to 'pay a monthly subscription to use Facebook and Instagram without any ads'. Users who pay the fee will no longer see any ads across Meta's products, and Meta will no longer be able to use their data for marketing purposes. 
People using the Meta-owned platforms will be able to pay €9.99 (£8.72) per month for an ad-free experience. However, although this option will be available to most users across Europe, including those in the EU, EEA and Switzerland, it will not be available in the UK. Users will also need to pay a premium if they purchase the subscription on iOS or Android.
Why has Meta introduced a paid subscription tier? 
Meta says that this new subscription tier is about addressing EU concerns, rather than making money. Back in January, Meta was fined €390m for breaking EU data rules around ads. 
The regulator said at the time that Meta could not 'force consent' by saying consumers must accept how their data is used or leave the platforms. The European Union has also expressed concerns about Meta's ad targeting and data collection practices. Earlier this year, Meta said it would seek explicit consent from EU users before serving them with targeted ads. 
By making users choose between paying for the service and removing ad targeting or using the service for free but consenting to its data collection practices, Meta believes it will have more clearly and definitively met privacy requirements set by a collection of European data laws, including the Digital Markets Act and GDPR. In fact, the company explicitly said in a press release that 'In its ruling, the CJEU [Court of Justice of the European Union] expressly recognised that a subscription model, like the one we are announcing, is a valid form of consent for an ads funded service.'
At present, the subscription model is only available to those aged 18 and above. However, the company says that it is 'continuing to explore how to provide teens with a useful and responsible ad experience given this evolving regulatory landscape.' Meta is planning to temporarily stop showing ads to teenagers in the region starting November 6, but there are no details on how long this pause will last. 
How will the new system work? 
From November, users will be given the choice to either continue using Facebook and Instagram for free (if so they'll have their data collected), or to pay €9.99/month on the web or €12.99/month on iOS and Android to stop receiving targeted ads. Meta says it's charging a higher price for purchases on iOS and Android because Apple and Google demand a cut of purchases.
Regardless of where a user makes the purchase, the subscription will apply to all linked Facebook and Instagram accounts in a user's Accounts Center. However, from March 1, 2024, Meta will charge an additional fee of €6/month on the web and €8/month on iOS and Android for each additional account listed in a user's Accounts Center. This will apply if a user has multiple accounts, such as a personal Facebook account and a business Facebook account in the same Accounts Center.
Meta is keen to stress that it will continue to offer free access to its products. The company says the experience for non-paying users will not change, and its existing ad preference tools will remain available. 
Will it work? 
Despite the company's bullish statement, privacy experts remain unconvinced that Meta's subscription model will satisfy the CJEU's demands. After all, at face value, Meta is asking for a lot of money from its users in return for not using their data for marketing purposes.
In January, the CJEU said that the alternative to ads must be 'necessary' and the fee must be 'appropriate.' So, is €160 a year appropriate and will the scheme meet the demands of regulators and lawmakers? We'll have to wait for their judgement. 
On top of this, Meta remains in the regulatory crosshairs. After all, it has already been identified as a gatekeeper under the European Commission's Digital Markets Act (DMA), and, combined with the Digital Services Act (DSA), Meta is likely to come under scrutiny over how it handles children's data for marketing purposes.
Why does this matter? 
Even though this change doesn't apply to UK citizens, it is still important news. After all, it's symbolic of a wider trend in the social media space. 
This is because the announcement immediately comes after Elon Musk's X (formerly Twitter), introduced an ad-free Premium+ service priced at £16 per month. X now also offers a variety of subscription tiers, including a cheaper one that still features ads but gives users the option to edit posts, as well as the standard premium tier that grants people a blue checkmark amongst other benefits.
Added to this, TikTok has also been testing a monthly subscription to remove ads – priced at $4.99. However, there is no indication yet that this will be rolled out globally.
The move away from free social media is incredibly interesting. After all, campaigners have long wanted to put a price on a user's data. Now, Meta appears to have done just that.
However, the tone of the company's announcement also makes it clear that Meta is still prioritising the ad-supported business that its platforms are built upon. After all, it is only releasing this paid-for model in areas with strict protections around consumers' data, and even then, it will only be an optional purchase. The company writes in its blog post that it believes 'in an ad-supported internet' and frames the new subscription as a product that has purely been designed to meet European regulations.
That said, it's also important to remember that many Facebook users in particular have asked for an ad-free product for some time, and many have been deeply concerned about the way Meta uses their data. As a result, it will be incredibly interesting to see just how many people will happily pay to escape Meta's seemingly endless gaze. 
Tom Brook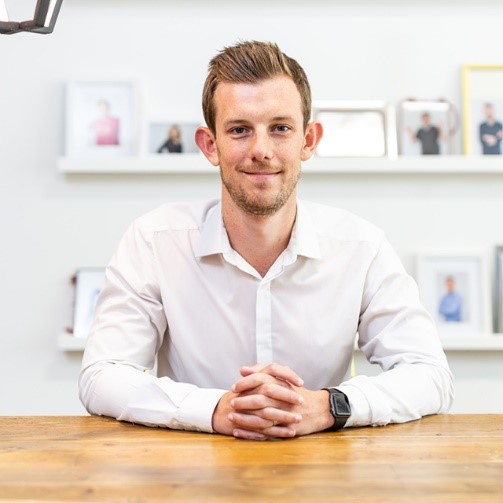 Tom is a freelance copywriter and content strategist with more than 10 years' experience in the digital marketing industry. During his career, he's worked at one of the largest digital marketing agencies in the UK and has provided work for some of the UK's biggest brands on a freelance basis.
When he's not crafting content, Tom's obsessed with all things sport, particularly football, cricket, golf and F1.