TikTok has introduced a new logistics initiative in the UK called 'Fulfilled by TikTok' (FBT) to enhance the selling experience for merchants on the platform.
The program is designed to streamline the often complex and time-consuming logistics process, enabling merchants to focus on essential business aspects like marketing and product development.
FBT aims to offer several benefits for TikTok Shop merchants in the UK.
It will provide automated fulfillment for orders placed by 7 PM from Monday to Saturday, ensuring a same-day processing service. Additionally, there is a premium next-working-day delivery option. The program also includes an instant messaging service and dedicated customer service personnel to improve customer feedback and ratings. FBT aims to enhance delivery metrics by reducing shipping times.
Merchants who opt for FBT will have a portion of their inventory stored at a warehouse. It is not mandatory for all products or SKUs to be stored via FBT; merchants can selectively choose items for this service. When an order is placed, the FBT warehouse will then handle the entire process—picking, packing, labeling, and shipping—under one roof.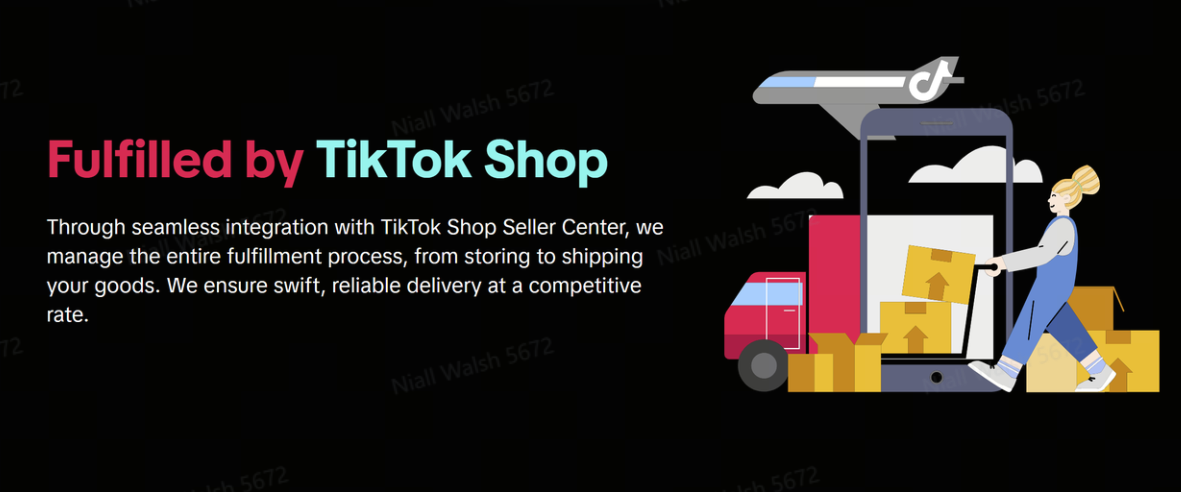 image courtesy of TikTok
To be eligible for FBT, merchants must be located in and delivering to the UK. Shipments will have to be limited as well to not exceed a weight of 30kg or a cubic volume of 31.5 cubic liters.
TikTok Shop will subsequently charge for warehousing, shipping, and additional value-added services like labeling and pre-packing.
Some early adopters of FBT have reported positive outcomes. The Beauty Crop, a skincare and makeup brand, reported a 30% increase in volumes, a 36% reduction in shipping lead times, and a more than 45% drop in late dispatch rates.
Other merchants have reportedly praised FBT for its ability to expedite order processing and delivery, attract more customers, and provide a user-friendly interface.
Why does this matter?
TikTok's 'Fulfilled by TikTok' launch in the UK appears to streamline the logistics process for merchants, enabling efficient order fulfillment and delivery.
In principle, the logistics program should allow merchants to concentrate on core business functions while enhancing customer satisfaction and reducing shipping times. According to TikTok many of the early adopters have reported significant improvements in order volumes and operational efficiency. It will be interesting to see how this new logistical offering will scale in the coming months.
Author spike.digital