Ecommerce and Gamification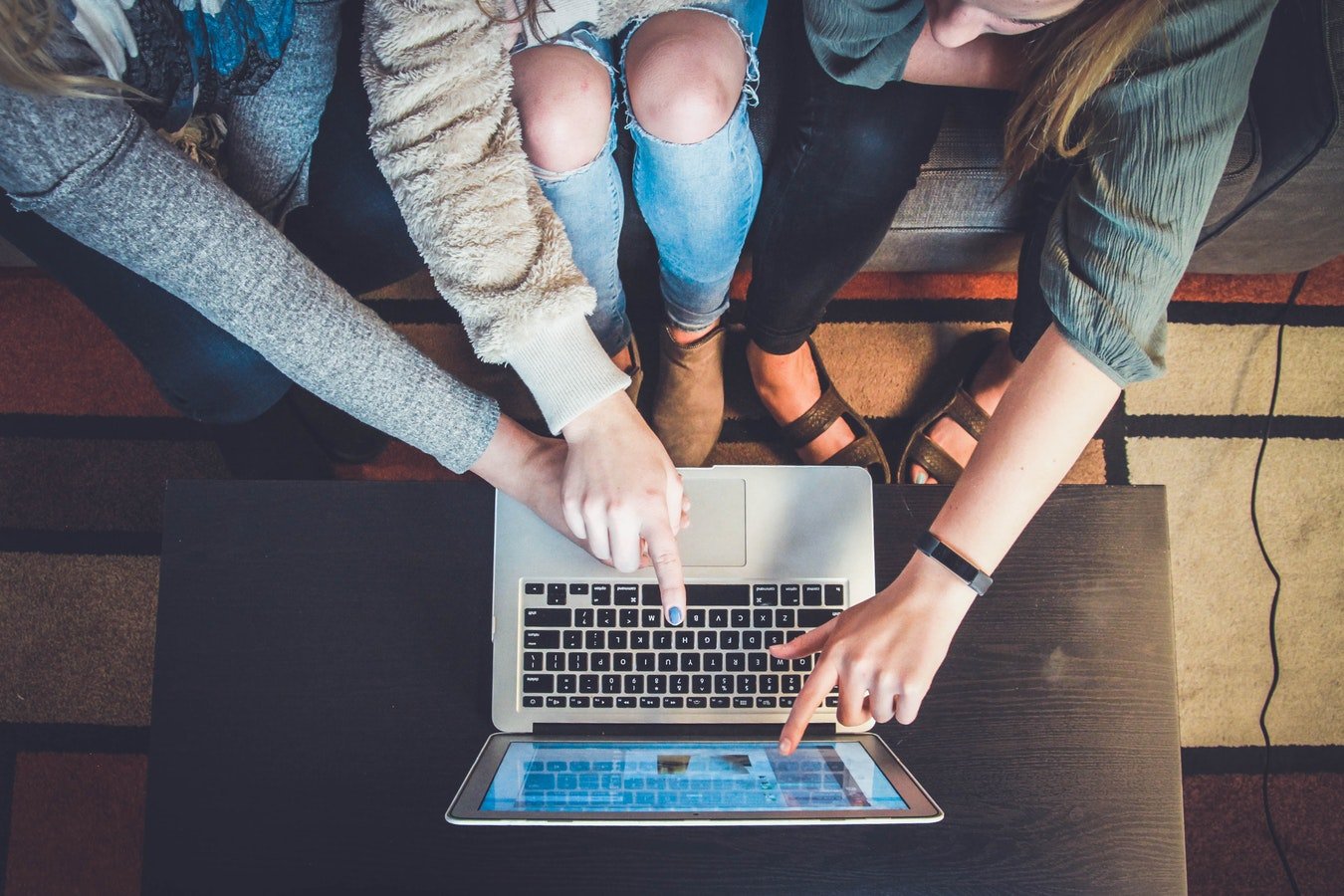 If you want to increase sales and exposure in your online business, then engagement in your ecommerce strategy is vital. Making customers feel wanted, happy and satisfied is a key part of any business providing any service or product, and those businesses who excel in their customer engagement are those that succeed where others fail.
One rapidly growing strategy in customer engagement across all forms of ecommerce is the use of gamification. By using offers, competitions, loyalty schemes and literal games, businesses can keep customers engaged, happy and loyal to a brand and a product with very little effort or difficulty. In this article we'll be exploring what gamification is, what it can do for your ecommerce strategy and how some brilliant examples of online gamification have had huge success over the past few years.
What is Gamification?
Gamification is simply use of engaging tools, offers and/or schemes which reward customers and keep them coming back to your business as a result of positive engagement with the gamification implemented. There are many different types of gamification in ecommerce used across the internet by a multitude of different businesses, however there are a few common forms of gamification that are often used to increase customer engagement and, hence, sales. These common forms of gamification include:
Contests: The simplest form of gamification, contests play on the sense of intrigue and euphoria of getting something for nothing. By simply running a free-to-enter competition for your brand and/or business and offering a free reward to the winner, you are immediately engaging with your customer base and drawing in new customers who are enticed by the chance to win.
Chance: Much in the same vein as contests, games of chance like 'spin-the-bottle' competitions or a bingo system, can draw customers towards your product/service, as they are compelled by the possibility of winning the big prize.
Loyalty Programs: Nearly every major retailer has one now and they are a great way of engaging with new and existing customer bases. By introducing new customers to a reward scheme with your company, you are making them 'a part of' your business, and for existing customers, you are creating a loyal customer base who will return to purchase your products in return for little benefits they wouldn't be able to get anywhere else.
Literal Games: Although this can be quite complex and sometimes difficult for some sectors and businesses, actually having games you can play and be rewarded with either prizes or tokens that lead to prizes, has a huge impact on your customer engagement and popularity. Starting with simple word games and memory matches, if a business really thinks outside the box, their game may even go viral – something that will increase exposure and sales exponentially!
Why Gamification?
So, what has gamification got to offer ecommerce?
One of the central themes of modern ecommerce strategy is being able to engage and increase customer interaction on the internet across a number of different digital devices. By doing so, a business can 'stand out from the crowd' and push their product or service to the forefront of people's minds and allowing customers to feel valued and experience the product/service on a personal level. Already there are several ways in which businesses are doing this, from traditional advertising to augmented reality. However, gamification is certainly one of the most engaging forms of interactive ecommerce, and for this reason, offers a lot to businesses wanting to promote themselves on the internet.
Gamification, by its very nature, is interactive. It involves the customer actively getting involved in a game, competition or loyalty program, keeping their attention and interest on your product or service. Furthermore, from a purely psychological perspective, gamification offers a simple, but very potent, 'challenge and reward' complex within customers, even if they do not actually win the competition or receive giant discounts, something that we keep them coming back to your product and, hence, being exposed to it. By engaging with a customer, you increase loyalty and satisfaction with a brand, benefits which are expresses by the fact that existing and loyal customers spend up to 67% more than new ones.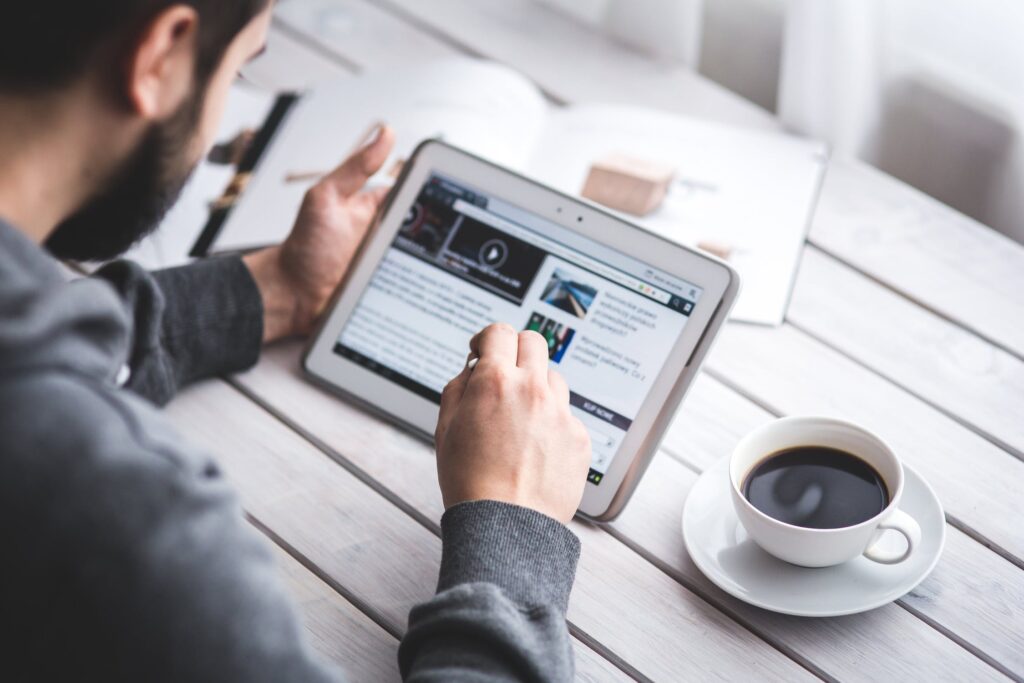 In terms of its specific ecommerce benefits, gamification numbers as one of the top ways to improve ecommerce strategy as it is the easiest to implement by businesses and most simple to access for customers on all digital devices. With the advent of the smartphone and tablet revolution which has taken over the modern world, gamification offers a quick and enjoyable filler for those precious 'micro-moments' which thousands of people have every hour of every day, giving your product or service valuable exposure in a highly competitive market. In fact, by implementing gamification in your ecommerce strategy you can increase your customer engagement metrics by nearly 150%, something which cannot be missed considering that 62% of millennials consider brand engagement as a key aspect of making them a loyal and satisfied customer.
The proof of gamification's ability to increase ecommerce potential and take advantage of our fast-paced, mobile lives, can be seen quite clearly across several famous brands and across the internet. According to P&S Market Research, the global gamification market will be worth over $22 million by 2022, and, with over 2.2 billion users of online game applications across the world, it is a serious asset which can be tapped into to increase your business's ecommerce sales.
Using Gamification
Whilst above we have explained what gamification is and why it is so important in modern ecommerce, how do you actually implement it in your business?
We've given you a few of the most common gamification techniques used across ecommerce today, however, to make sure you can implement them correctly and successfully, you need to simply set out the following steps:
Your Objectives: Make sure you have a clear goal for your ecommerce strategy and identify why you are going to incorporate gamification in your business. What are you trying to do? Increase sales? Increase brand exposure or perhaps customer loyalty? Once you have done this, you can begin deciding how you will use gamification.
Type: Deciding what type of gamification you will implement can be difficult. What will the costs be? How complex does it need to be? What type is the most engaging? However, whilst these questions and decisions may seem daunting, by clearly outlining your objectives from the outset, you can more easily direct your gamification approach. For example, a mobile game may attract new and younger customers to your product whilst loyalty schemes can appeal to both existing and new customers alike.
Your Reward: Once you have decided what you are trying to achieve from using gamification in your ecommerce strategy and what type you will use, it is vital that you identify and then present your chosen reward for your target customer base. Make it something appealing and desirable, whilst at the same time, low key enough for you to improve on the quality of the prize later on in your gamification, keeping customers enticed and excited about your product and gamification approach.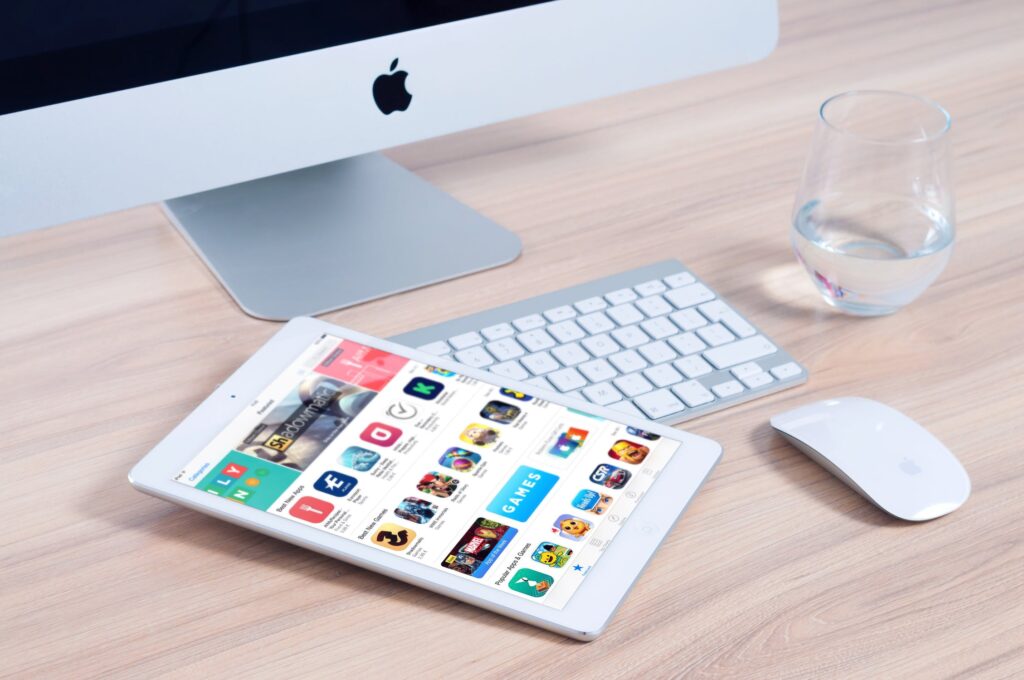 Examples of Gamification
As we have already mentioned, gamification is certainly nothing new and there are a huge number of businesses and brands who implement it in their ecommerce strategy to increase sales, brand awareness and customer loyalty. Here we have listed just a few of the most famous and successful examples on the internet today which cover the whole spectrum of gamification and how it can be used to help your ecommerce strategy.
eBay's e-auctions
Perhaps one of the longest running and most known form of gamification on the internet today, eBay's e-auction uses a very simple 'bid-reward' system, literally rewarding customers that play the 'bidding game' in order to win items on sale. Whilst not necessarily a focused gamification application, it does encompass nearly everything that makes eBay a singular and extremely successful business.
Groupon
Groupon is an e-commerce marketplace that, like eBay, uses gamification at the heart of its business. The site works by allowing people to subscribe to Groupon and, in return, have exclusive access to deals and sales in their area across a huge range of products and services. From restaurants to gyms, beauty products and home furniture, whatever you're interested in, you're likely to find a deal on it on Groupon. The gamification element of the site is based of encouraging users to 'snap up' deals before other users or before they end, with subscribers almost competing with time and each other to get hold of the best deals for them.
Dorset Cereals Tokens
The UK based cereal company has been using mini-games, spin-the-bottle prizes and competitions which allow you to win prizes ranging from independent sponsors' products and giveaways to boxes of their own cereal. Games including word-games, memory games and competitions encompassing photo-competitions and spin-the-bottle games of chance give customers the opportunity to not only win desirable prizes but also highly expose and engage with the brand. Furthermore, these competitions and games generate tokens for you to collect which can lead to prizes in themselves if you have enough of them.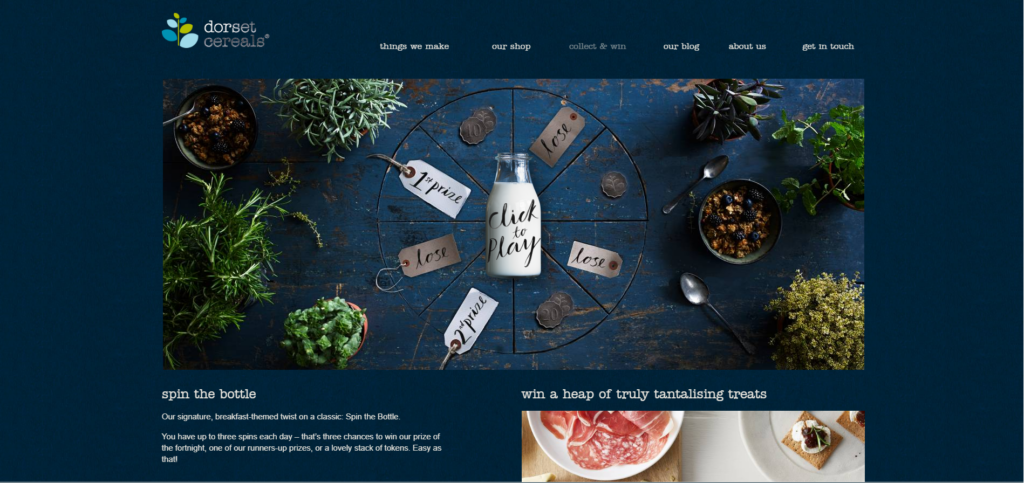 Aldo's Instagram MoodBoard
A campaign launched last year, shoe company Aldo's 'A is for Aldo' fragrance campaign was headed by a Facebook application on Instagram which allowed customers to explore their fragrances through a mood board with each fragrance having a different colour. In the 'game', users were given a variety of Instagram images to look through and were allowed to select 9 images which most connected with them. After this they were presented with a mood board which matched their choices and, then, the fragrance to match.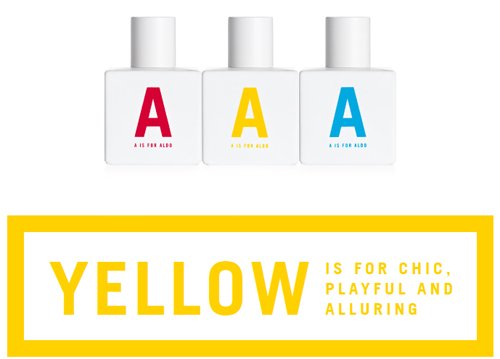 Gilt Groupe 'Noir'
A member based online shopping site for clothing and accessories, the Gilt Groupe created a super exclusive Gilt Noir category for its most loyal members who were given a scented candle and member's card as a welcome reward. The membership manifested itself as giving members exclusive early access viewing to all product sales which, although not purchasable until release, meant members could stay ahead of the trend and feel cherished by the company for being loyal customers – the perfect example of a subtle but highly effective privilege offered by a loyalty program which, once obtained, is desirable to maintain.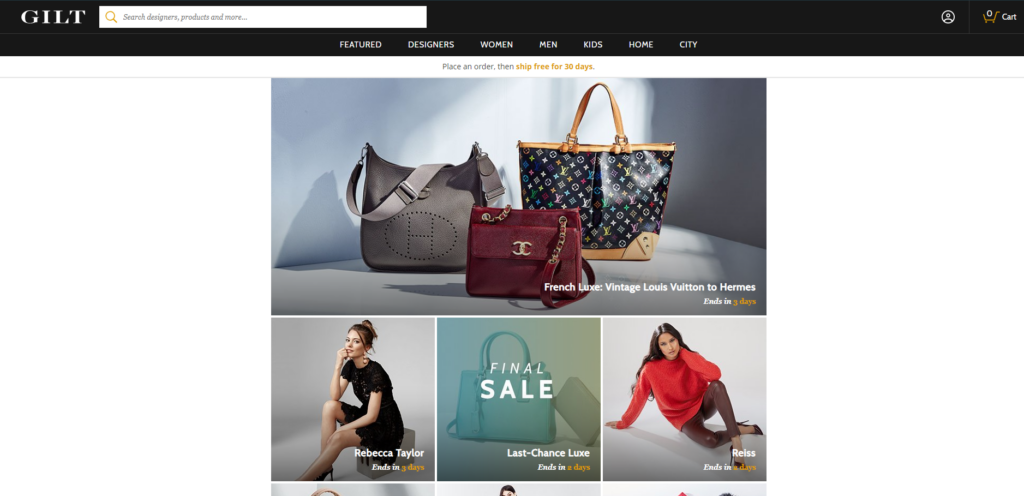 With the ever-increasing focus on engaging customers and offering them a personal connection with your brand within the highly competitive and fast paced world of ecommerce, it is more vital than ever to implement techniques in your ecommerce strategy to stand out from the crowd. As we have seen, gamification is one the simplest and most effective ways to achieve a connection and positive response from new and existing customers.
By playing on our innate intrigue and desire to compete and win, gamification presents customers with an extremely engaging, entertaining and desirable means of interacting with your product and/or business and keeping them on board. Driving new sales, repeat sales and brand advocacy as well as collecting consumer data and improving customer relationships, there is very little gamification does not have to offer for ecommerce and if you want to start revolutionising your own ecommerce strategy, then gamification is a great place to start.
Duncan Colman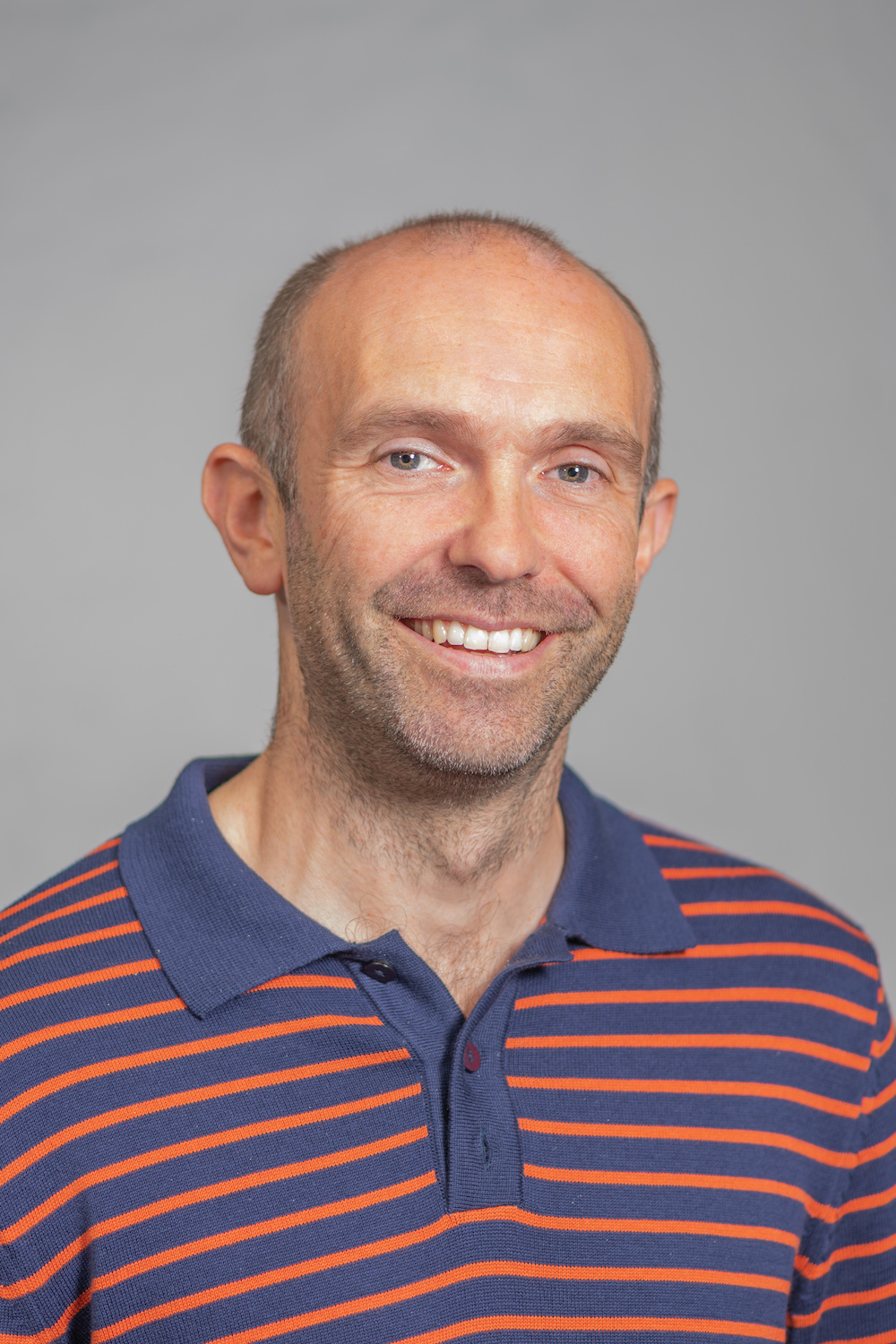 Director & Founder of Spike. I have over 10 years client side marketing experience, which gave me the inspiration to set our agency up to be a driving force in class leading, strategic marketing. I have a real passion for organic search, a constantly changing discipline within digital that when harnessed creates huge commercial gains.